Sort works by:


Browse index of all works:
A needle rides the grooves of a vinyl record, emitting a rumbling drone, a motif echoed by dim Super-8 films of rocks tumbling in wooden sluices; additional footage of lava beds and ocean vistas is interrupted by bright flares of light. Across the darkened gallery, flickering white striations are projected onto dead fluorescent light tubes. All the objects are scattered about the floor, including a tall, narrow plywood box lit from within and a photo of Mauna Kea's astronomical observatories with their retractable viewing slits. The Hawai'i-born artist's carefully calibrated environment leavens weird science into a paradise that blooms from molten volatility.
- The Village Voice, Best in Show


Untitled (Ground)
2008
mixed media installation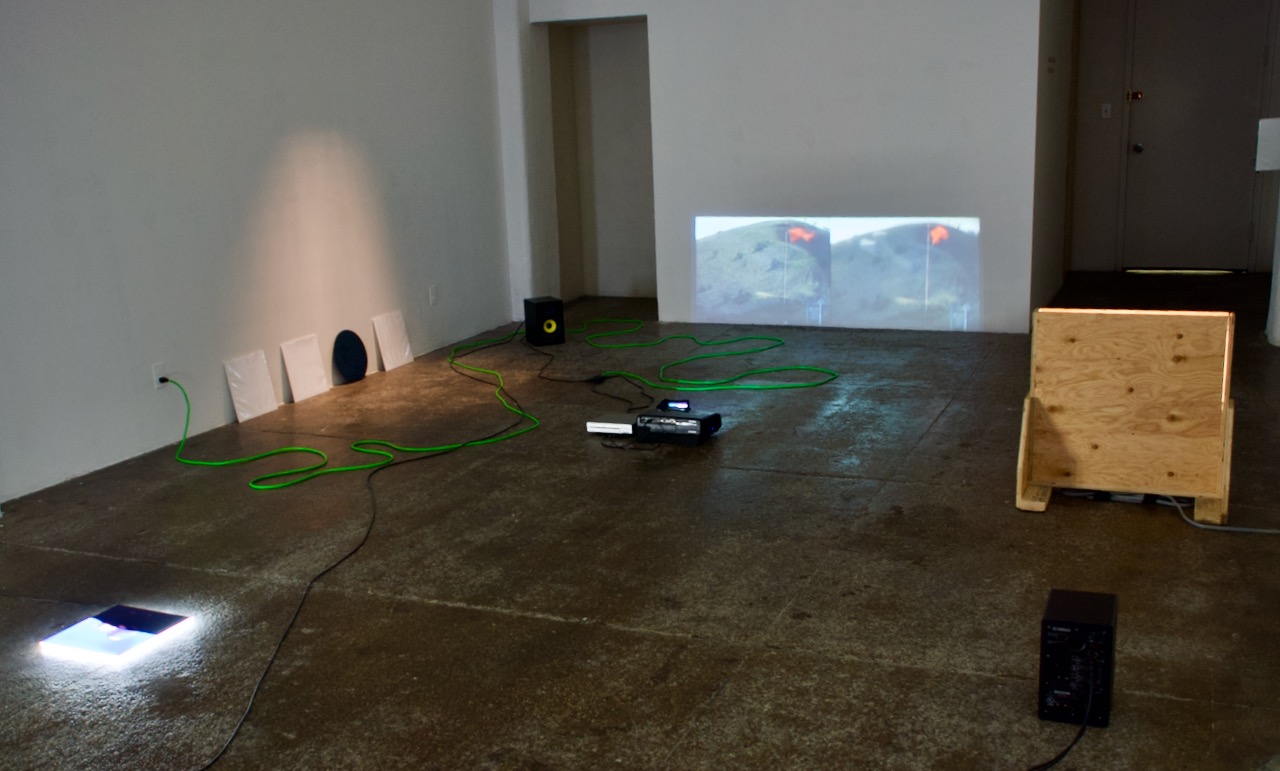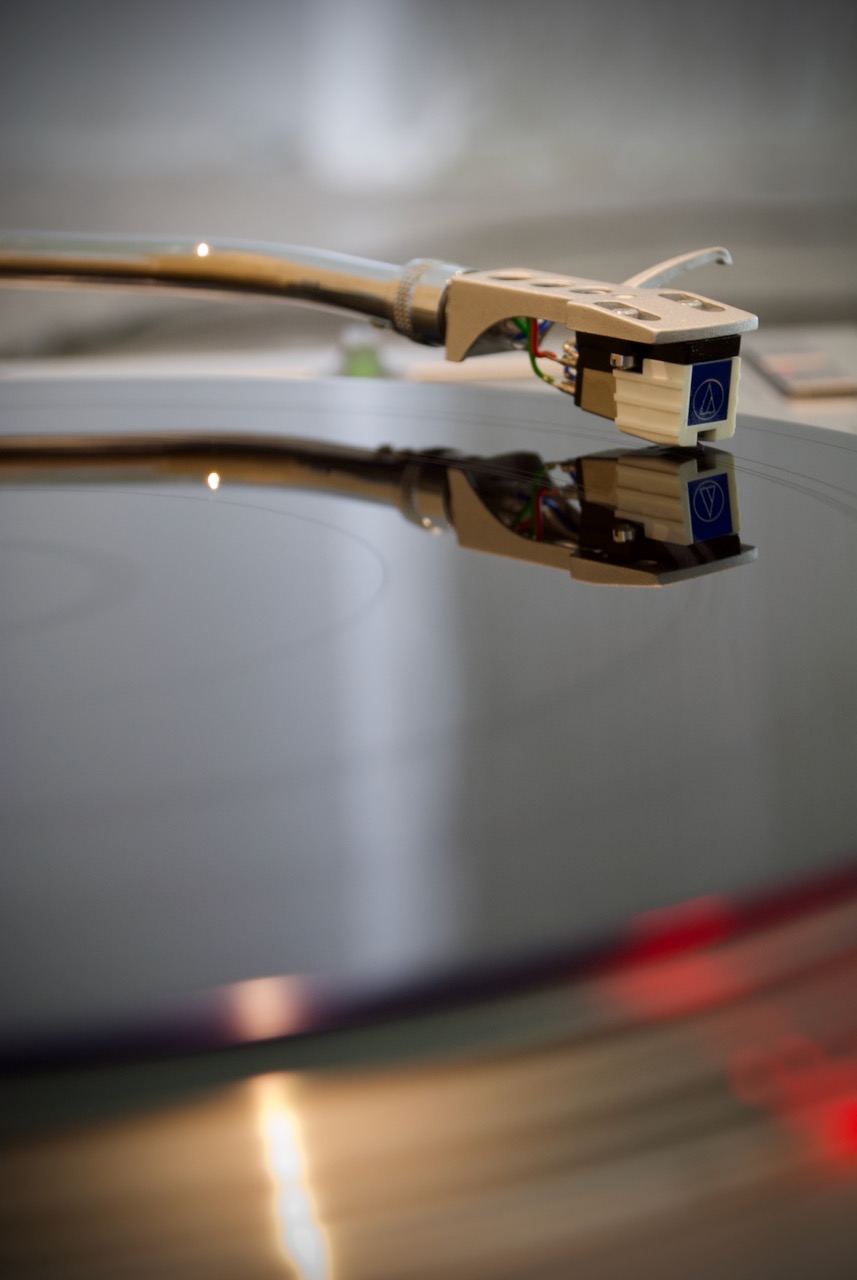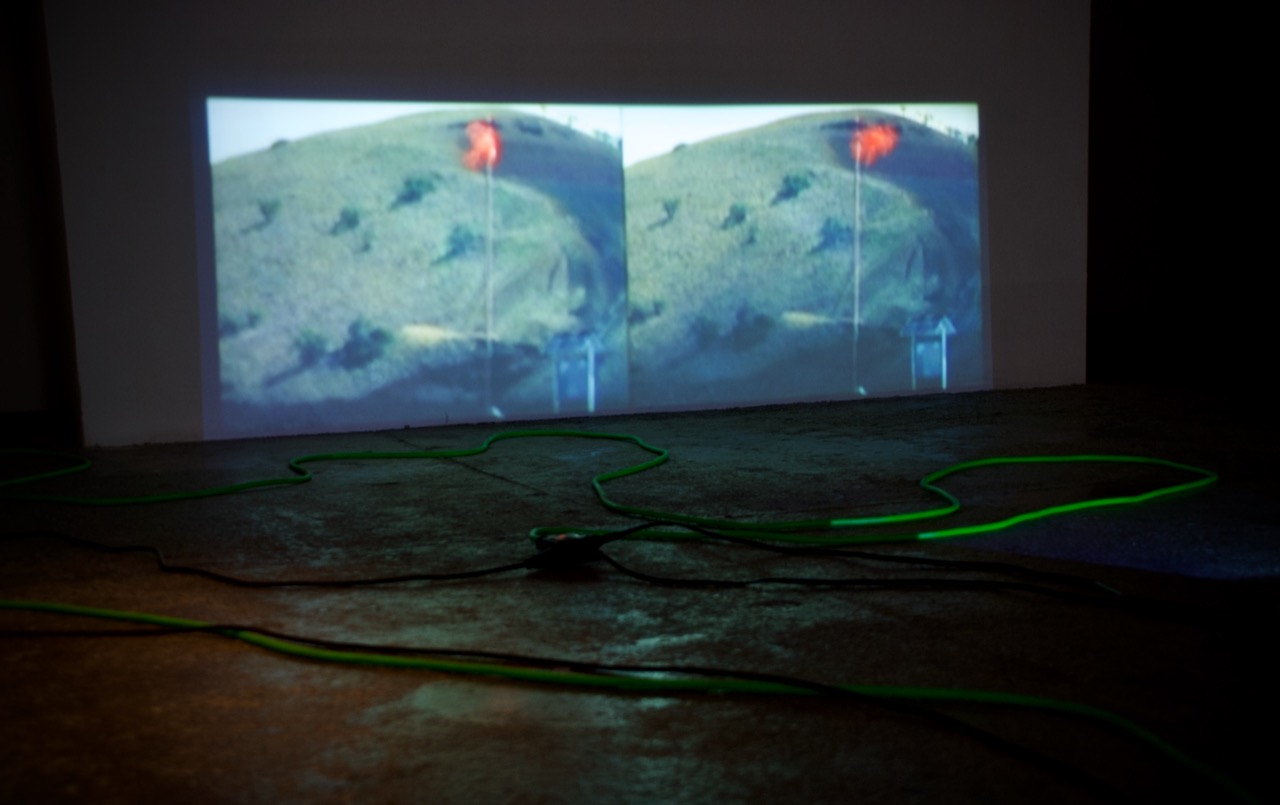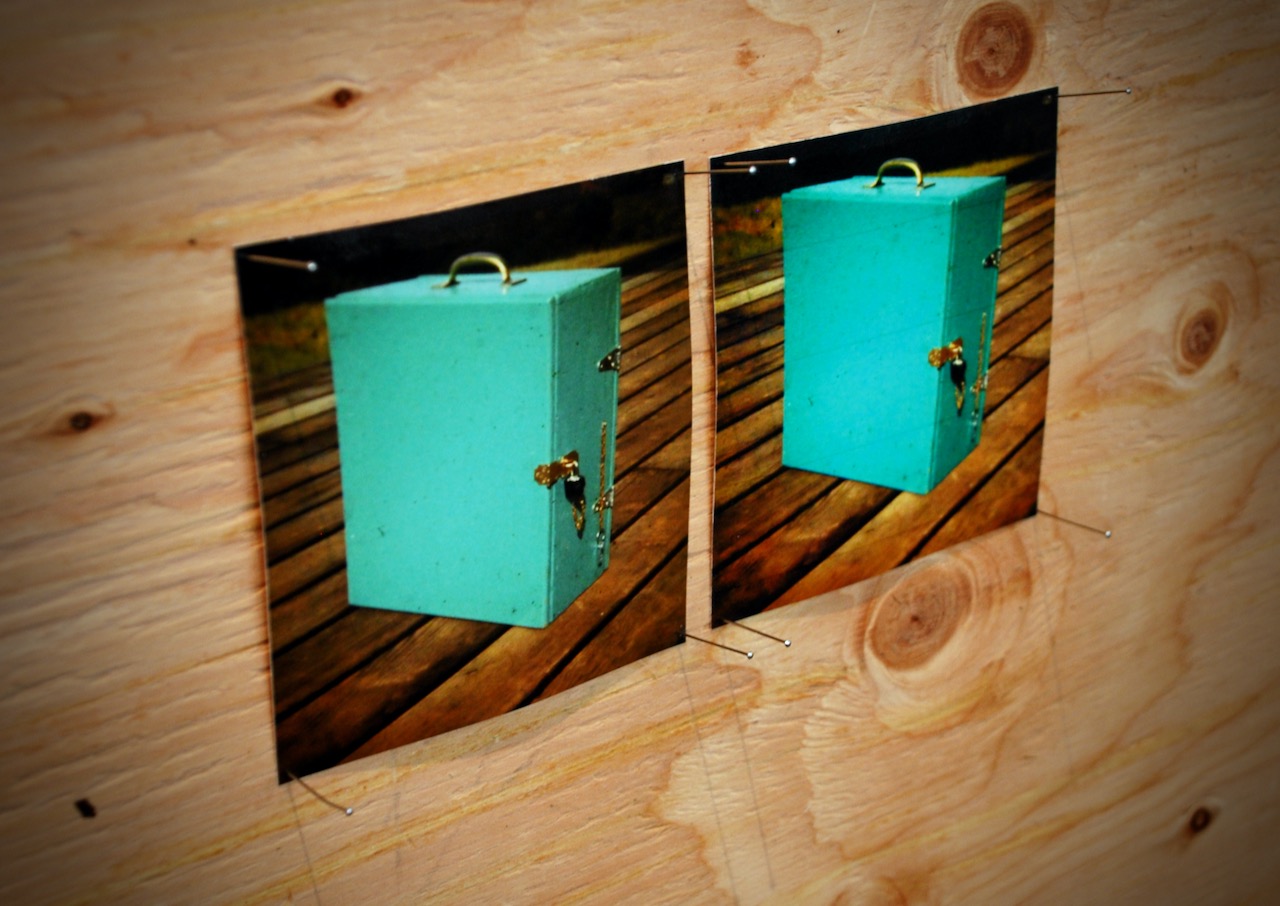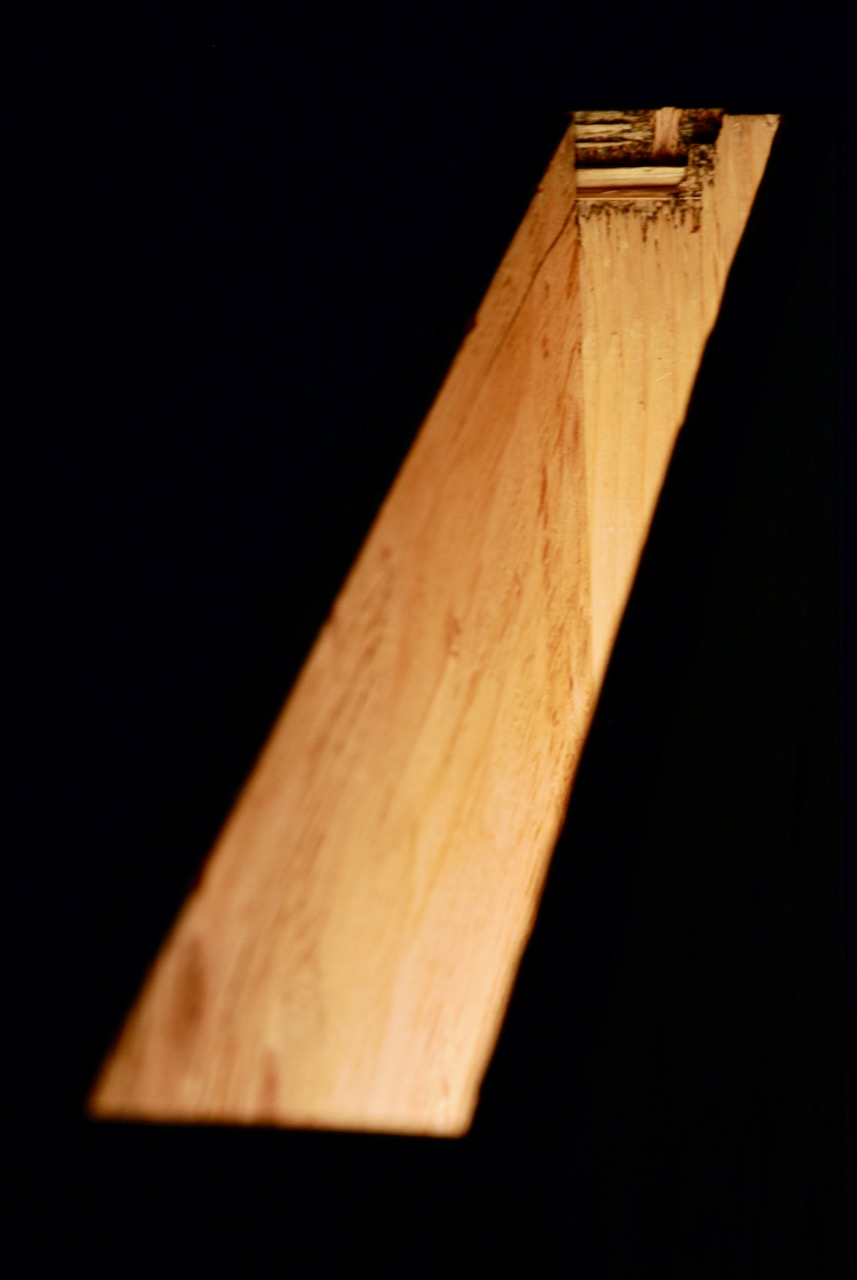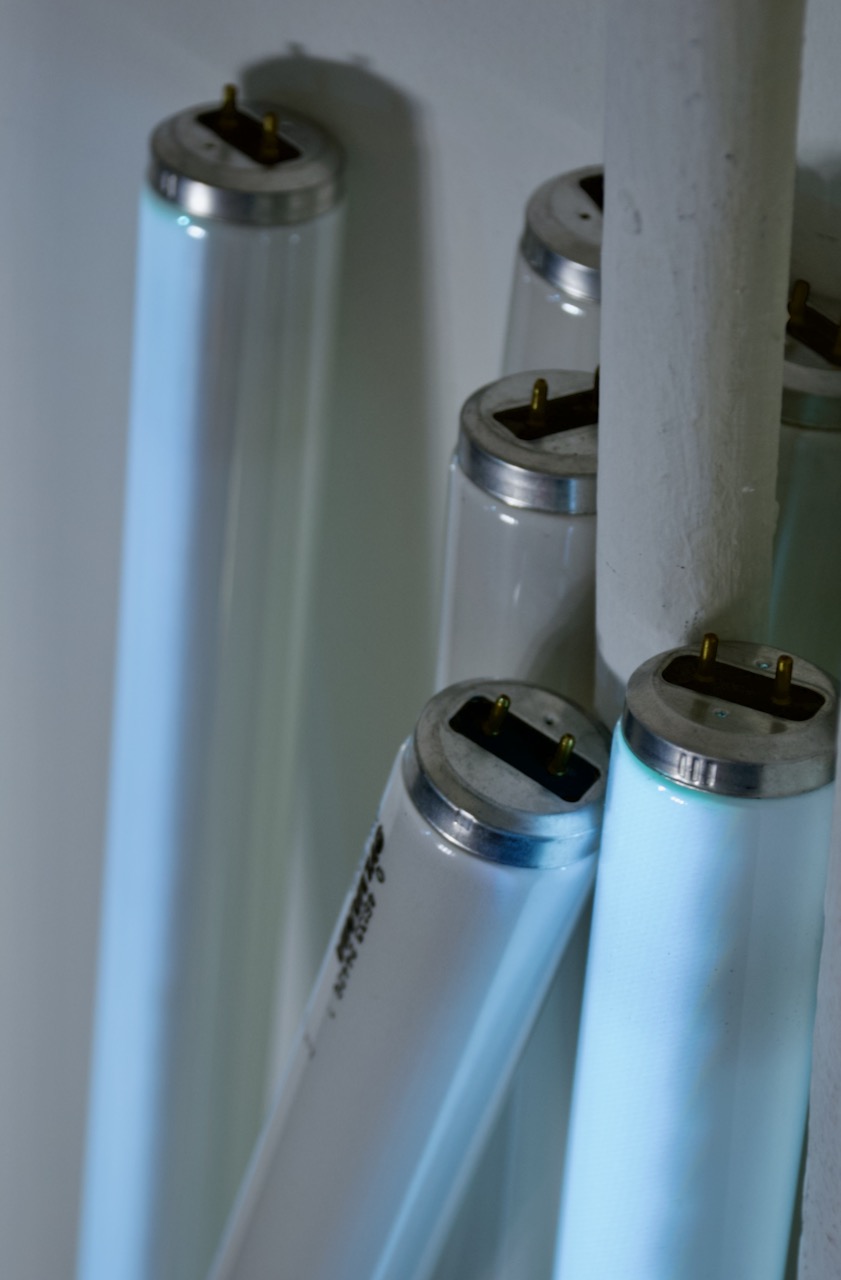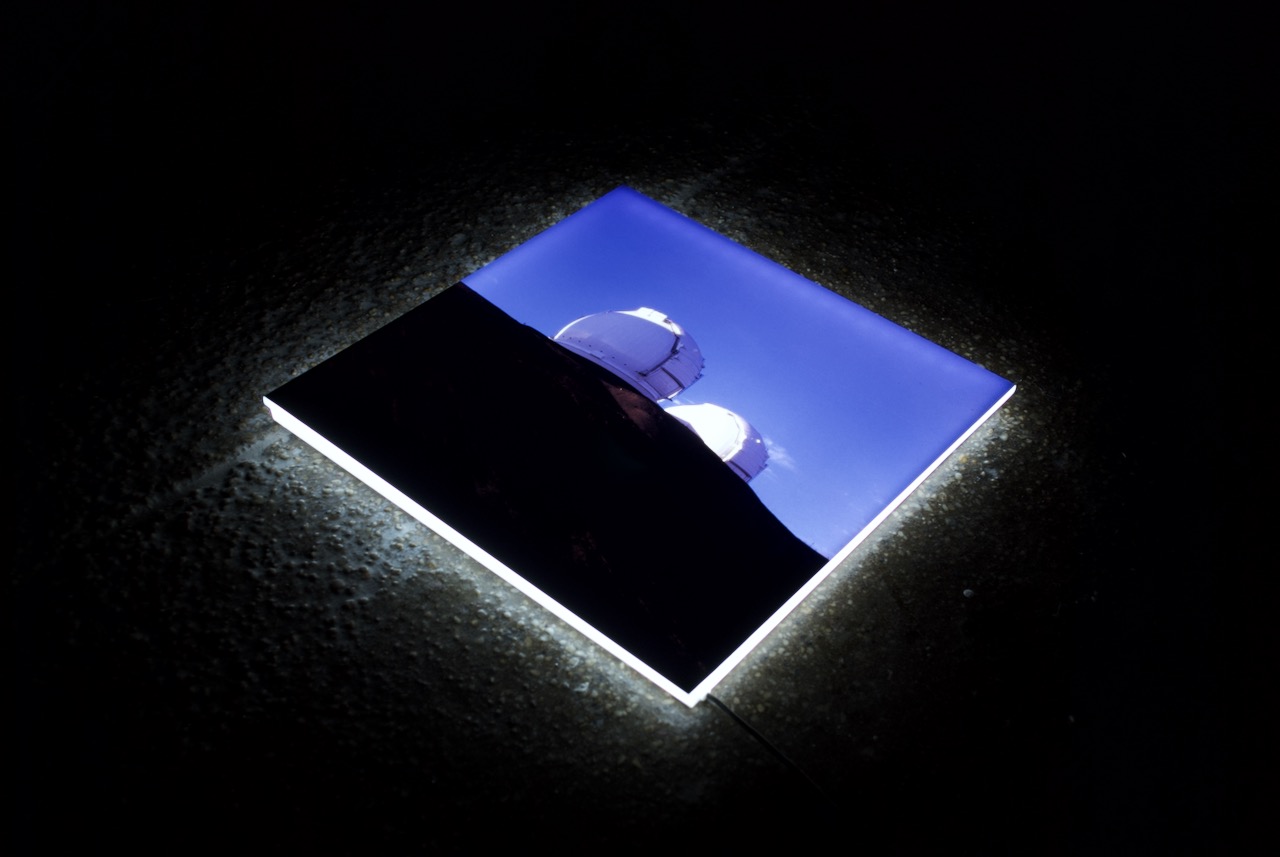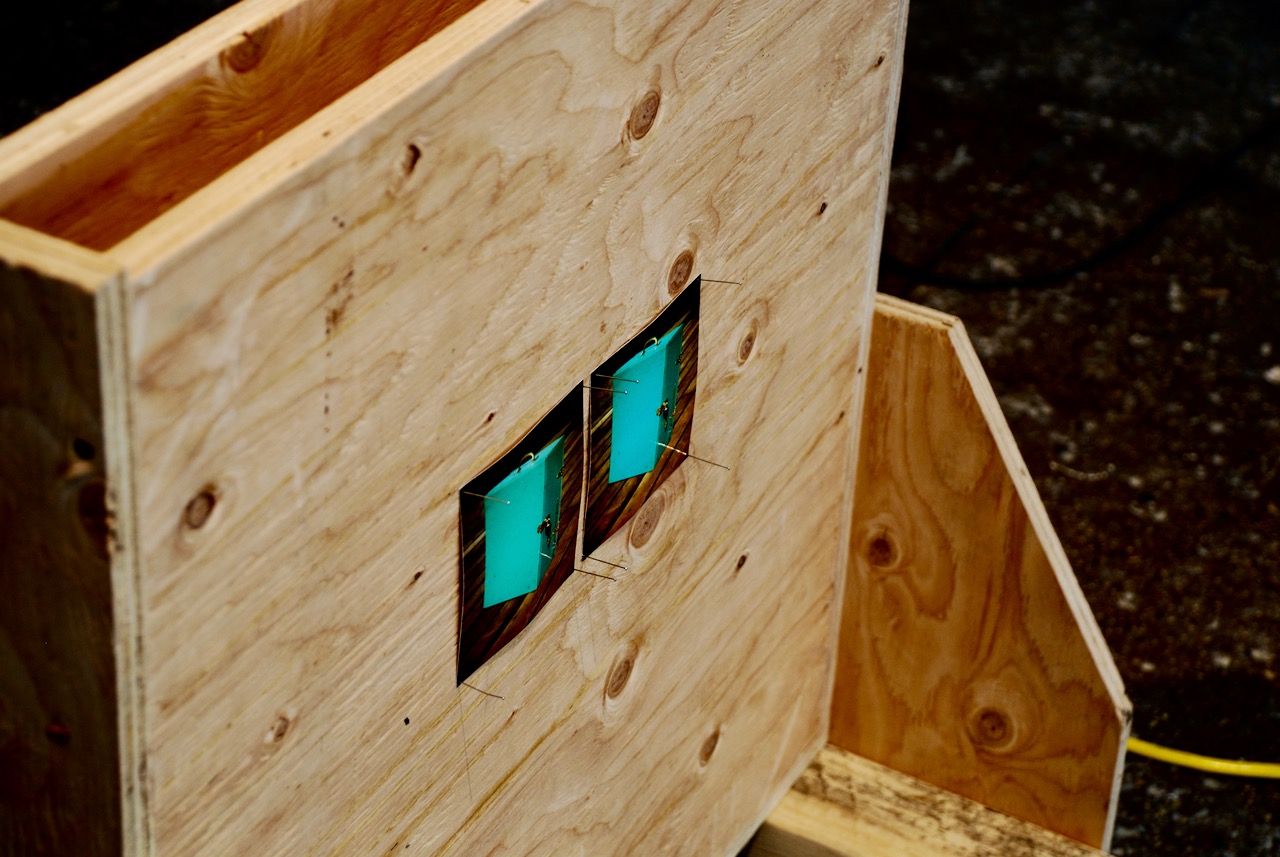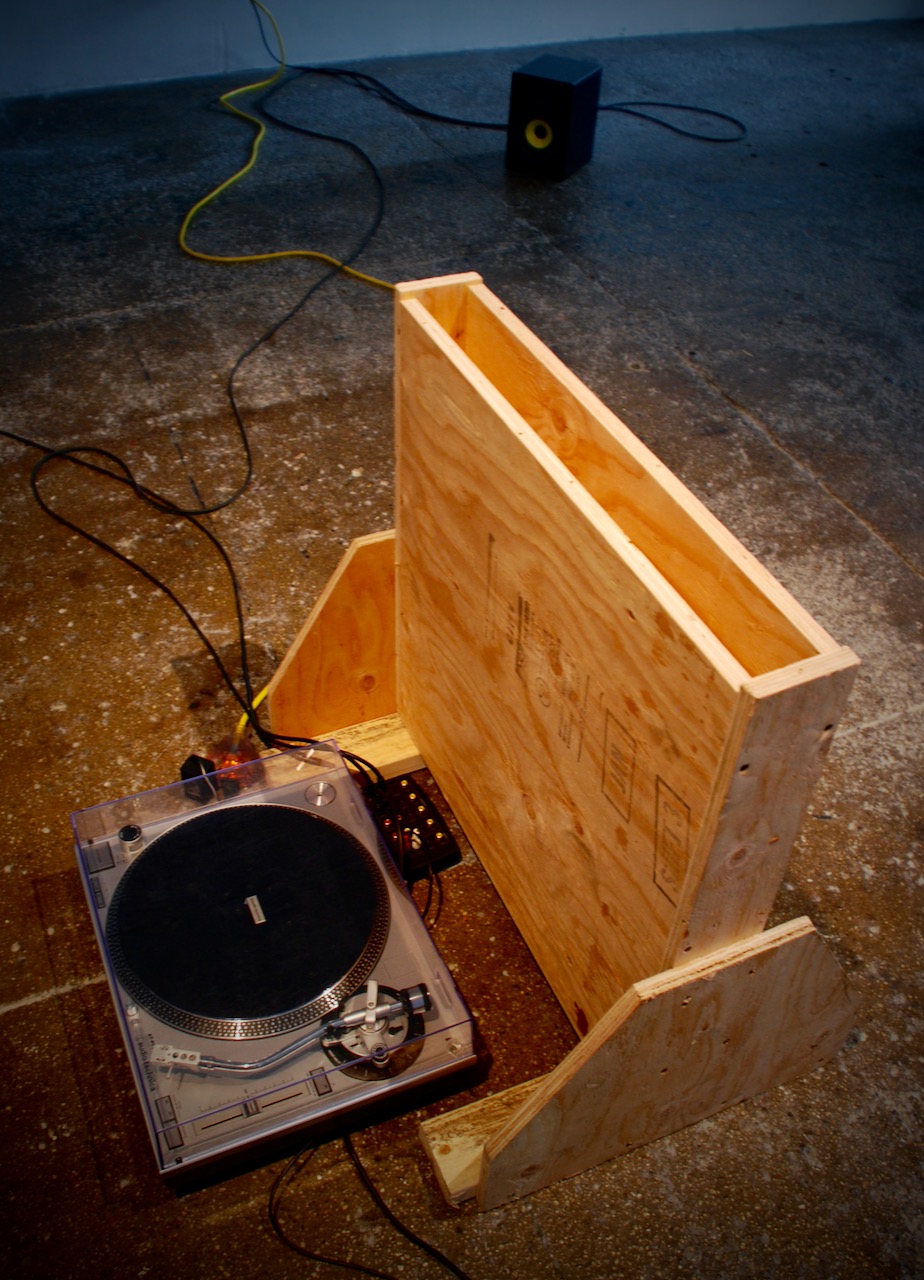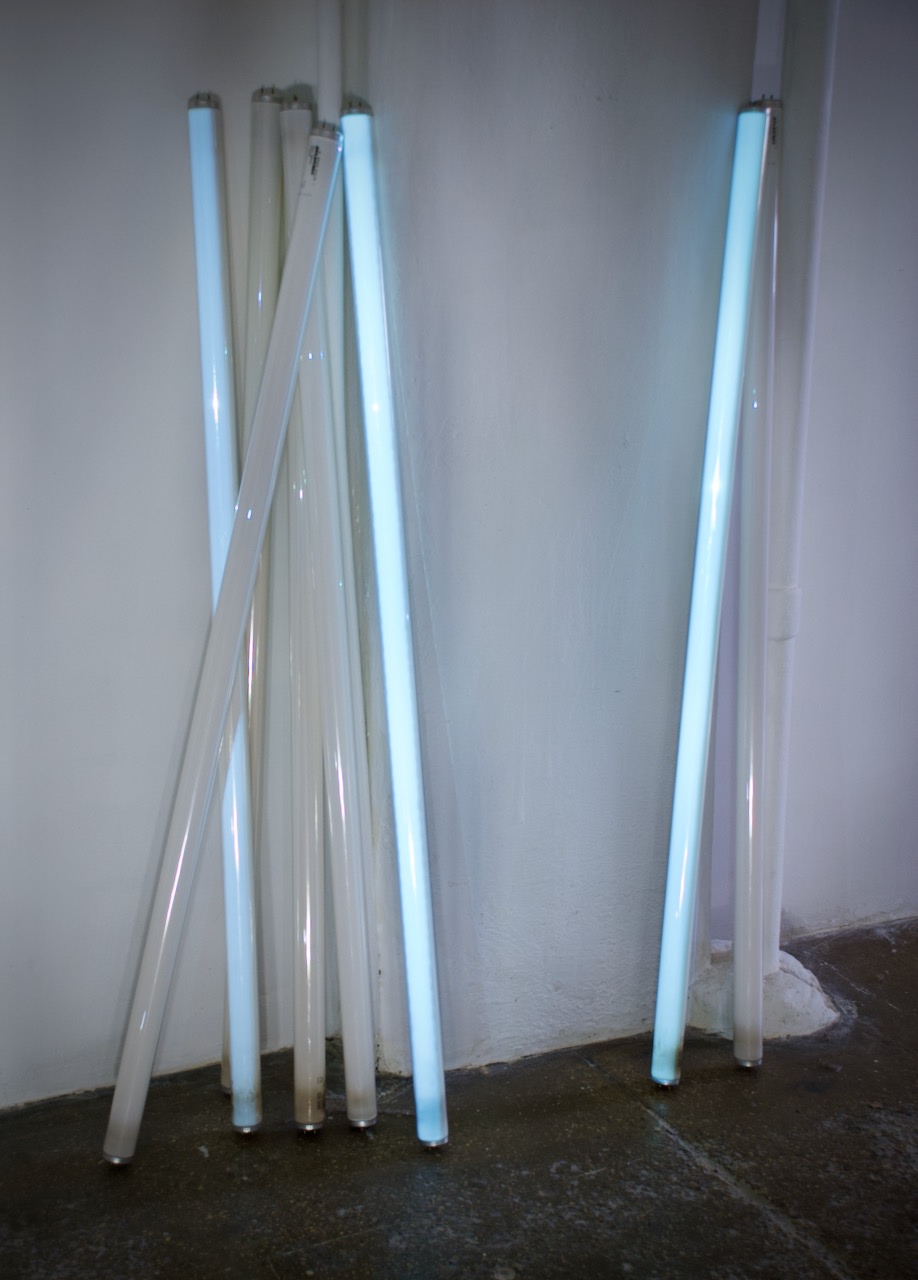 Andy Graydon's "Untitled (Ground)" is a subtle, elliptical, haunting meditation on the inadequacy of the tools we use to come to grips with our environment, and our comic mishandling of them. He works primarily in sound, as well as film and video, and he is keenly interested in how the machines he uses — cameras, audio recording devices — color any attempt at "documentation" of his source material. This show includes work in these genres, plus photography, sculpture, and an arresting hybrid of object and video projection titled "Free Verse." In it, footage of a bunch of fluorescent bulbs, one of them flickering, is projected onto its physical double, bringing the inert pileup to life. In method, if not effect, this work is reminiscent of Robert Whitman's combines of film and sculpture in the mid-1960s.

Images of Mr. Graydon's native Hawaii feature in "Untitled (aina)," a 26-minute-long video loop that is derived from Super 8 film. Flickering, grainy footage of that otherworldly landscape is interspersed with extended views of a murky sunrise, a mining operation's digging equipment and conveyor belt, the ocean's horizon, and a treeless hill with an orange banner flapping madly in the foreground. The sequence is seen in two versions, side by side. At times, they are nearly in tandem, while at others they diverge, as one channel lingers over a particular motif or jumps ahead as if to promise a narrative that never emerges.

Meanwhile, through a quartet of speakers is heard the rumble of a bus and a tour guide's comments on the Hawaiian landscape, processed almost beyond recognition. At times it is barely audible, leaning toward guttural and abstract. The audio works, called "Untitled (letter to Peter Giles)" in a nod to Thomas More's "Utopia," are delivered via three one-of-a-kind phonograph records. They are just a few minutes long, and the repetitive white noise of the turntable's needle stuck in a groove hangs over the exhibition until the gallery staff changes the record, contributing a pedestrian element of performance.

The exhibition checklist indicates various works as discrete pieces, but with ambient audio in the dim gallery, "Untitled (Ground)" is easily read as an installation. All the work rests on the floor. Meandering power lines, cables, and wires constitute a landscape of its own and blur the distinction between the art on view and the equipment used to produce it. Four 12-inch-square photographic transparencies, each called "Untitled (inflection)," are crudely backlit by a pair of naked fluorescent bulbs. They are shots of a lush forest floor with a ghostly line of light embedded in the emulsion. Lying flat on the floor, the fifth in the series depicts an astronomical observatory, a machine for seeing.

- Stephen Maine, The New York Sun

above: installation views, Untitled (Ground), LMAKprojects, New York, 2008
video excerpts
The Great Refractor, a collaboration with Irish poet and neuroscientist Laurence O'Dwyer, charts the undulating terrain of our attempts to understand the world through both scientific and poetic inquiries. The film contrasts histories of mapping, visualizing and territorializing with contemporary practices centered on sounding, listening and collective resonation. The film proposes a challenge to what the Enlightenment truly may be said to have enlightened, and what voices went silent in the force of that glare. Through a chorus of voices, stories and practices, the project prods at the sensitive and uncertain interface between outer and inner worlds, exploring regions of doubt where an often inscrutable reality meets the echo chambers of human knowledge. Along the way, the work seeks out possible transformations and decolonizations of our processes of interpreting and sharing the world.

The film presents a series of solitary figures engaged in their work: each person, whether an astrophysicist, an artist, a translator or a weather station engineer, is engrossed in their unique process of observation and exploration. Participants were asked to mimic with their voices the sounds of their own sonified observations, from underwater hydrophone recordings to black hole gravitation waves. All the sound in the video was made from these vocal recordings. As the work progresses, the participants vocalizations reach beyond language to become a collective music of utterances, noises and breath. Participants include astronomer Kirill Maslenniko at the Pulkovo Observatory in St. Petersburg, Russia; fiber artist Chenta Laury in the palm forest of the W.S. Merwin Conservancy in Hawai'i; Eden Girma, an astrophysicist and jazz vocalist; and Nicole L'Huillier, an experimental musical instrument inventor, working in the Atacama desert in Chile.

The Great Refractor
2023
4k video and 5.1 surround sound
32 minutes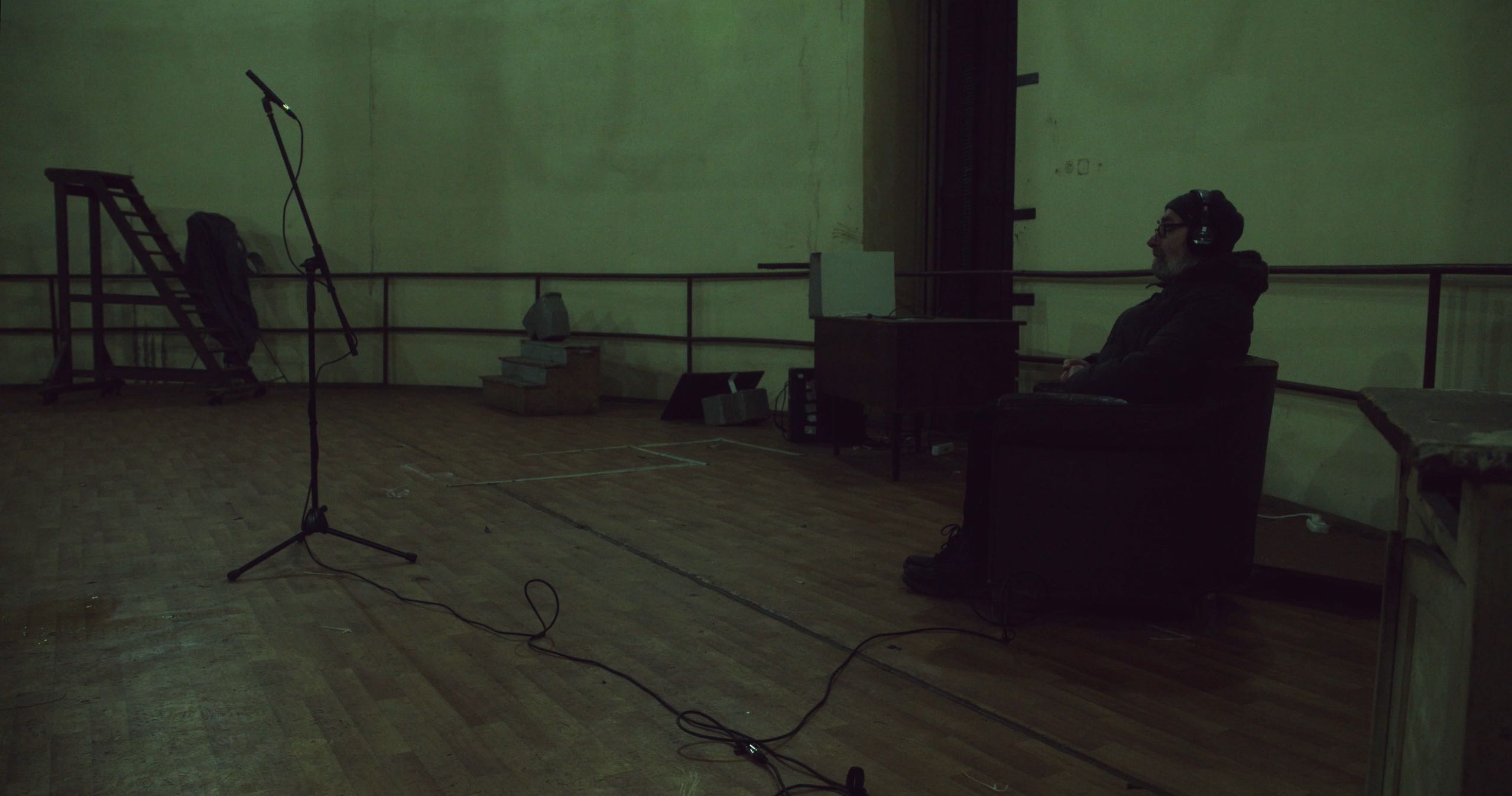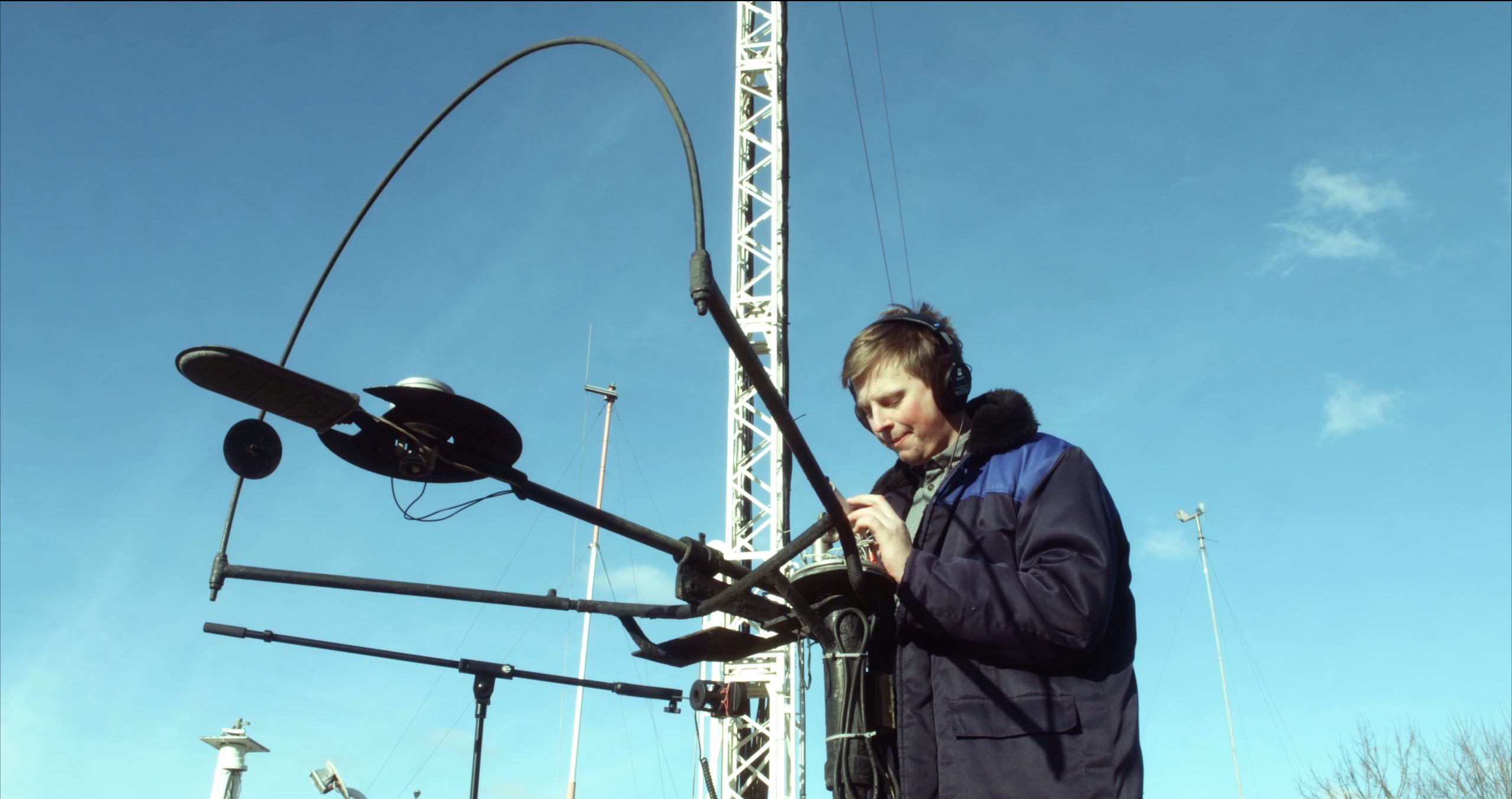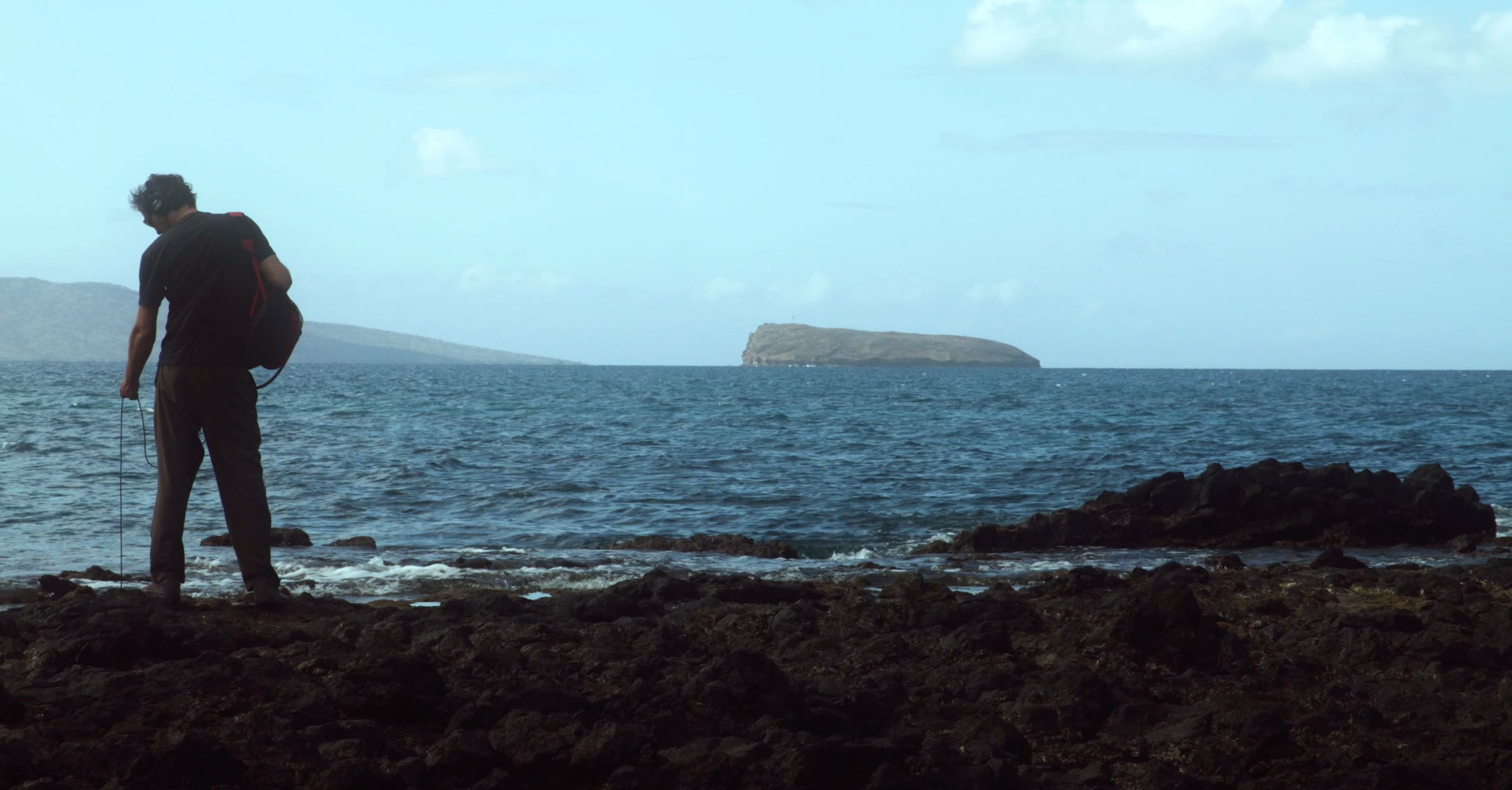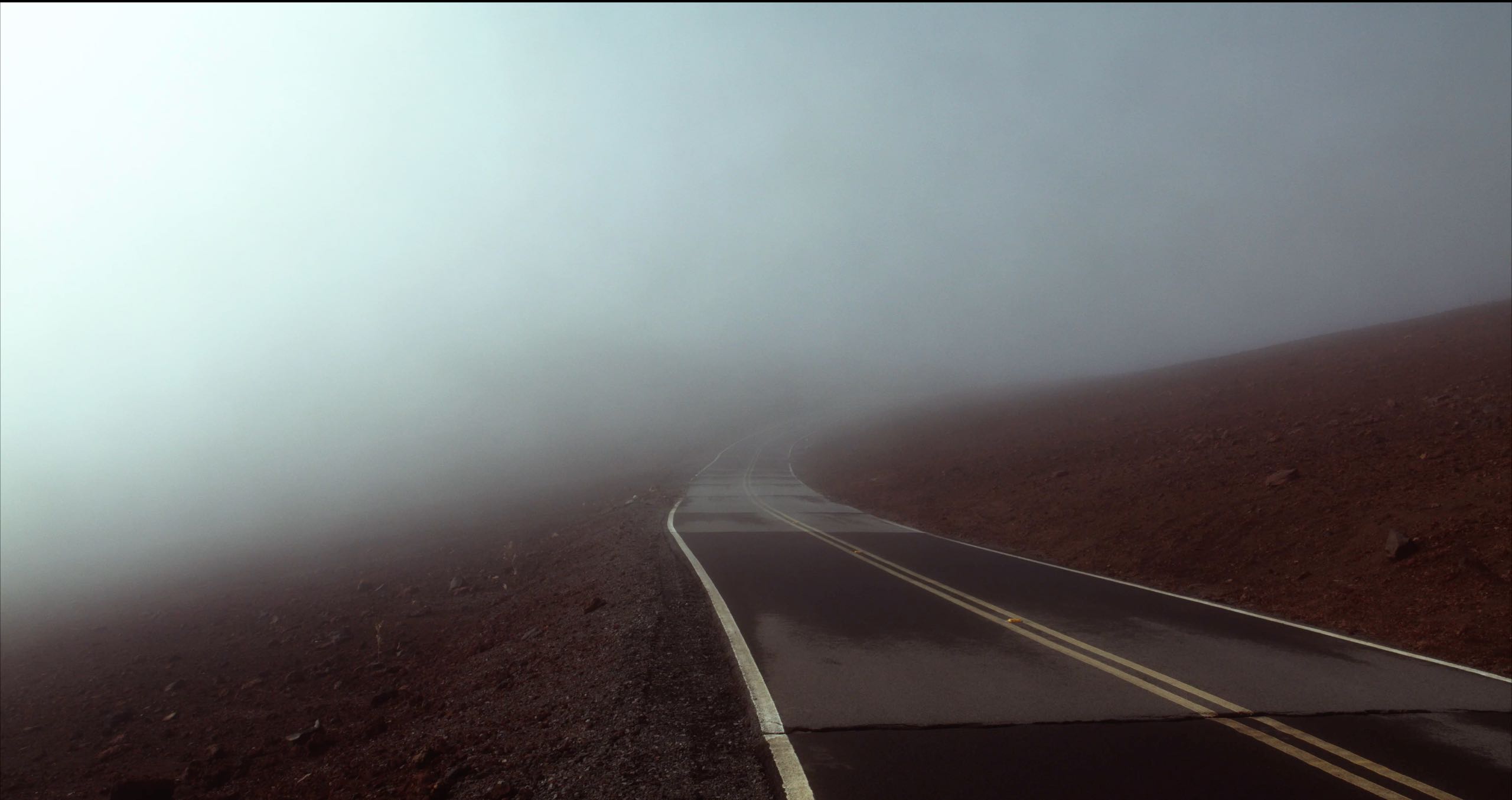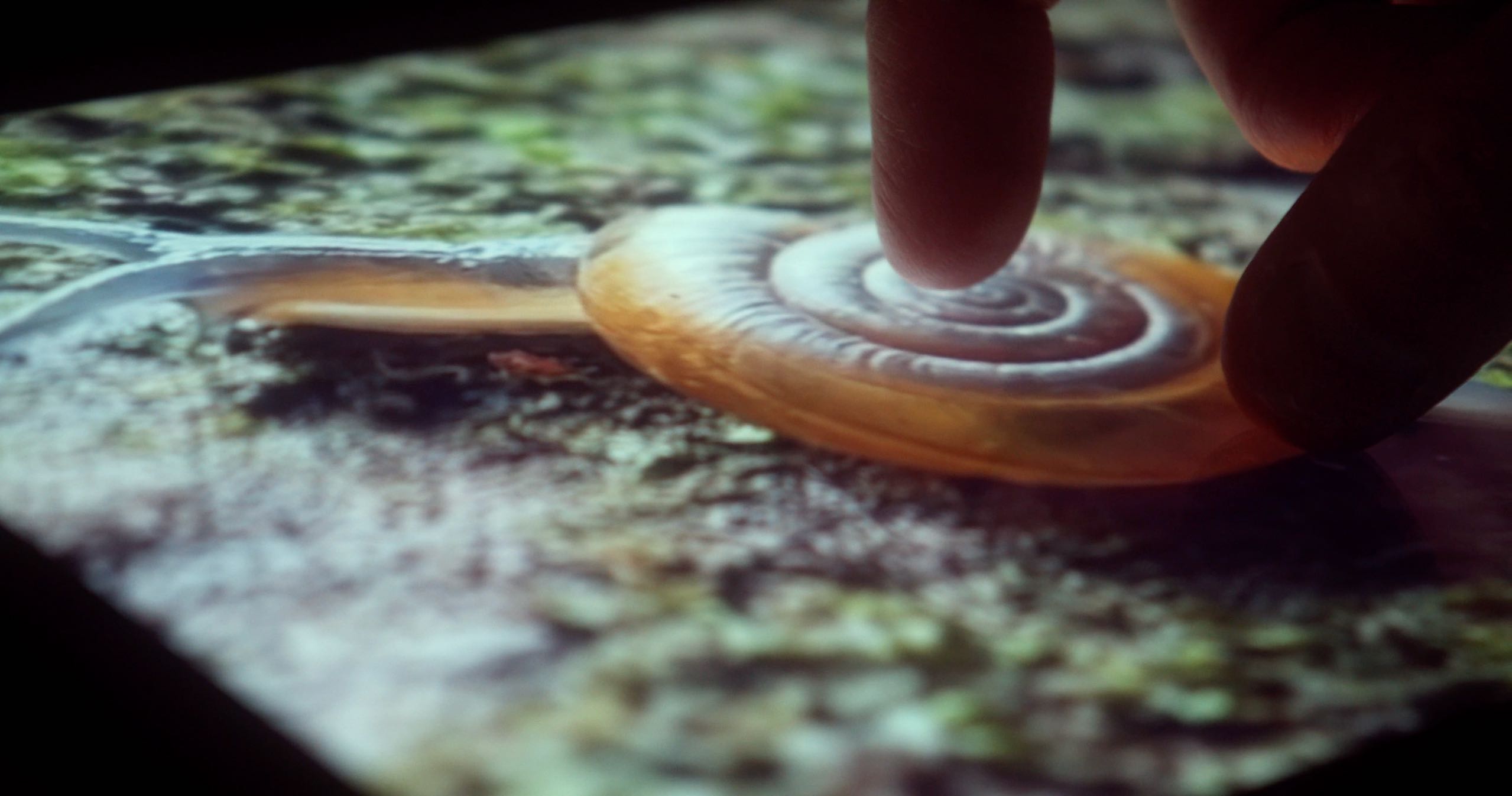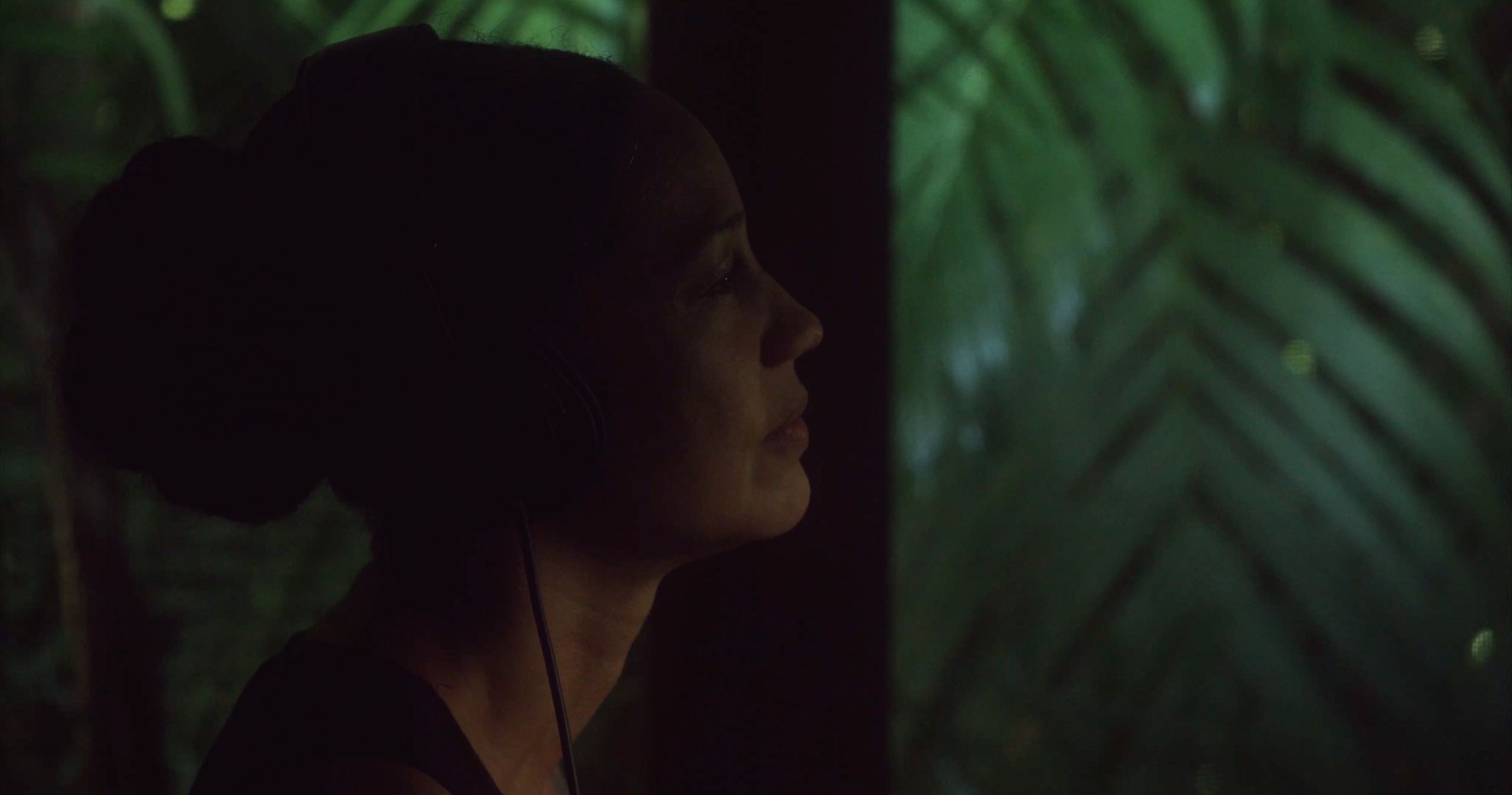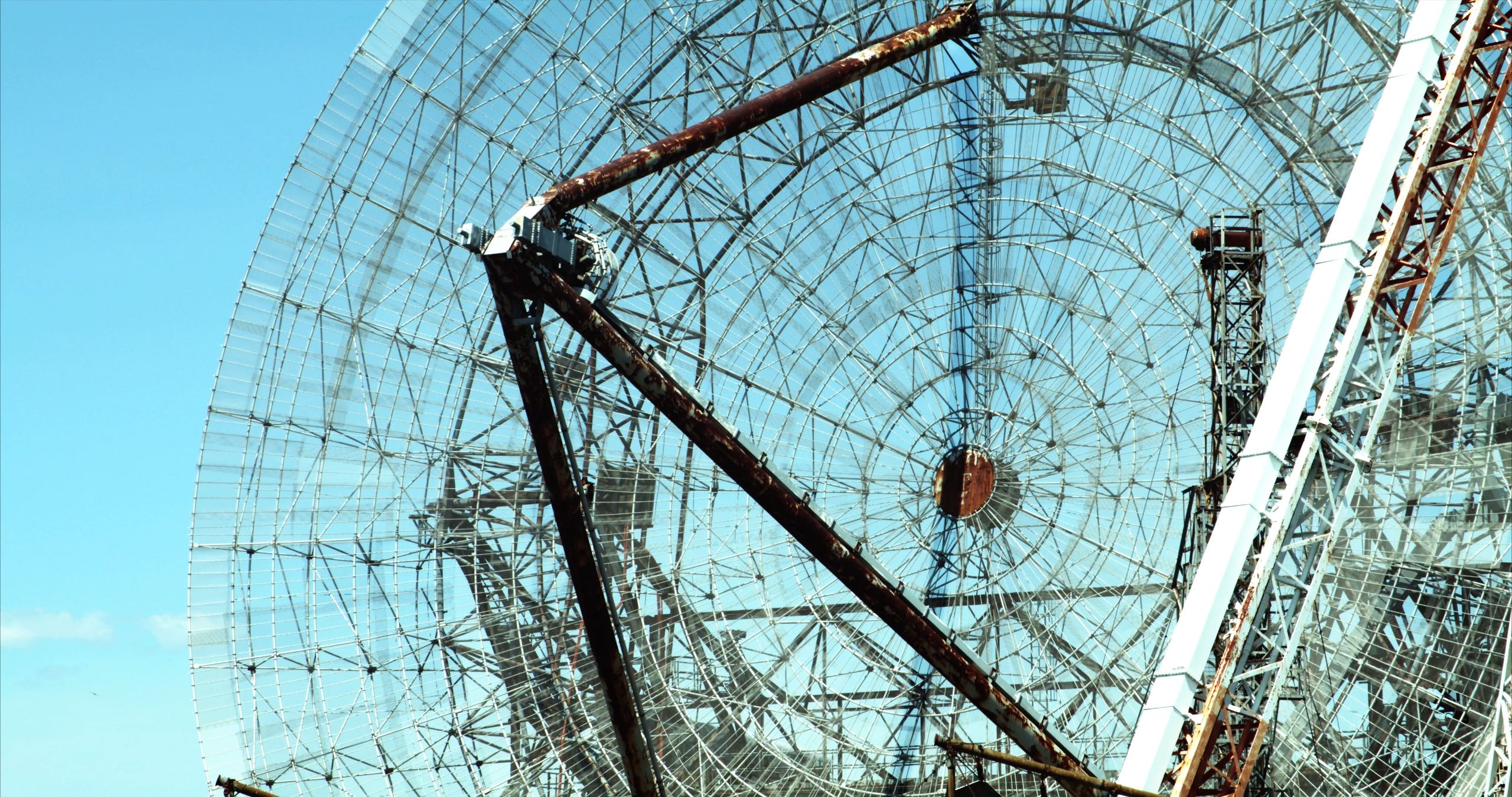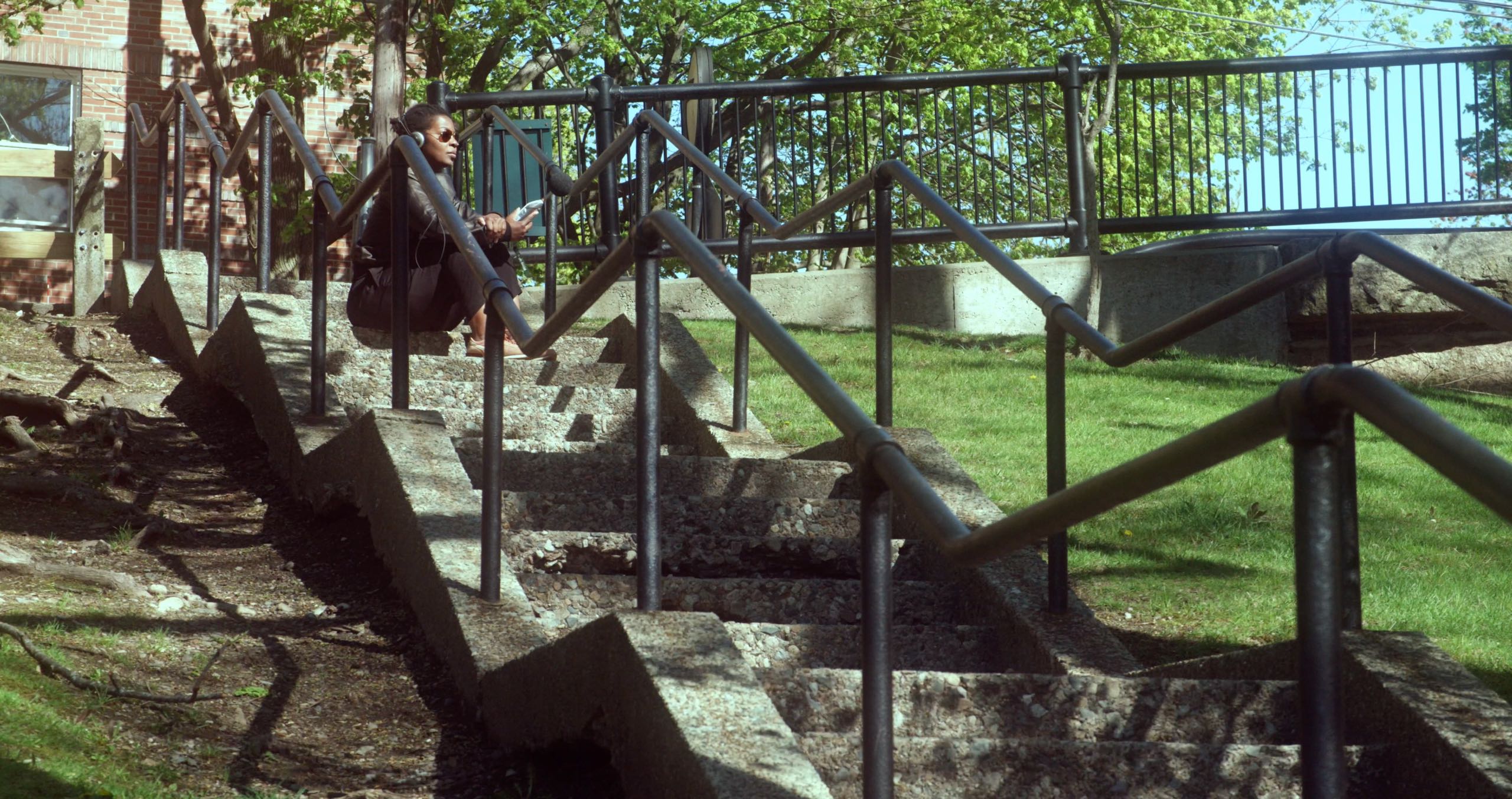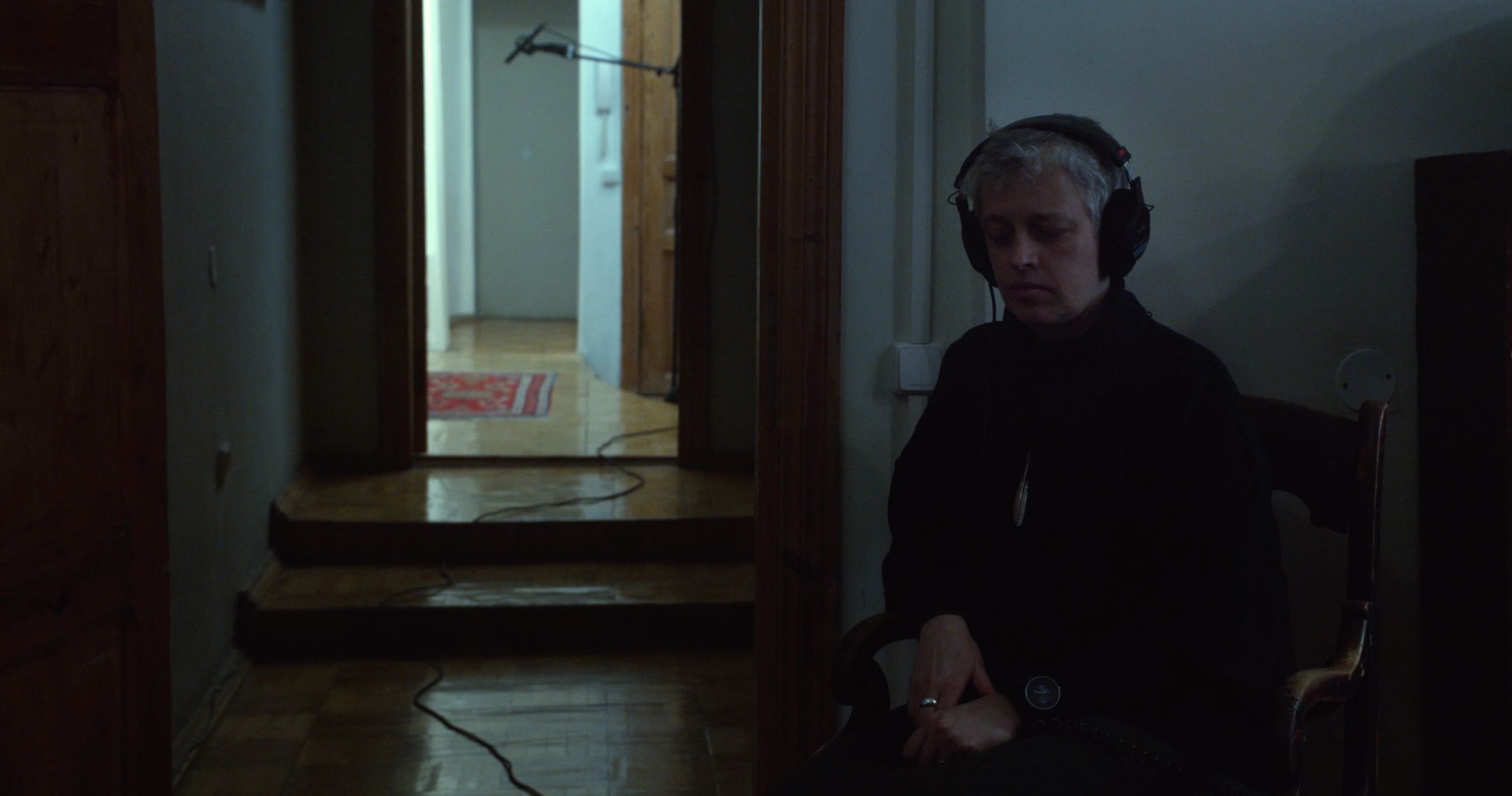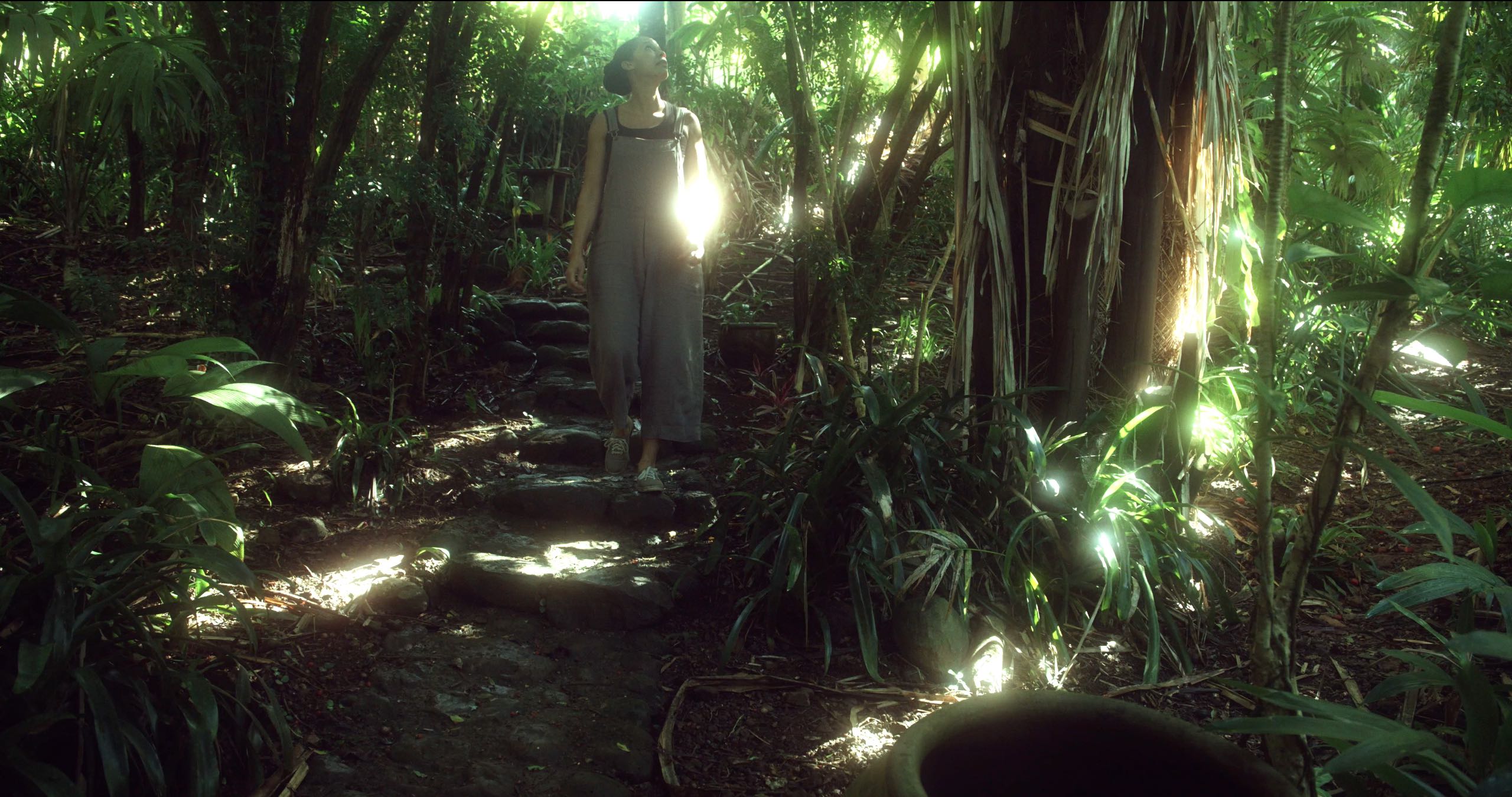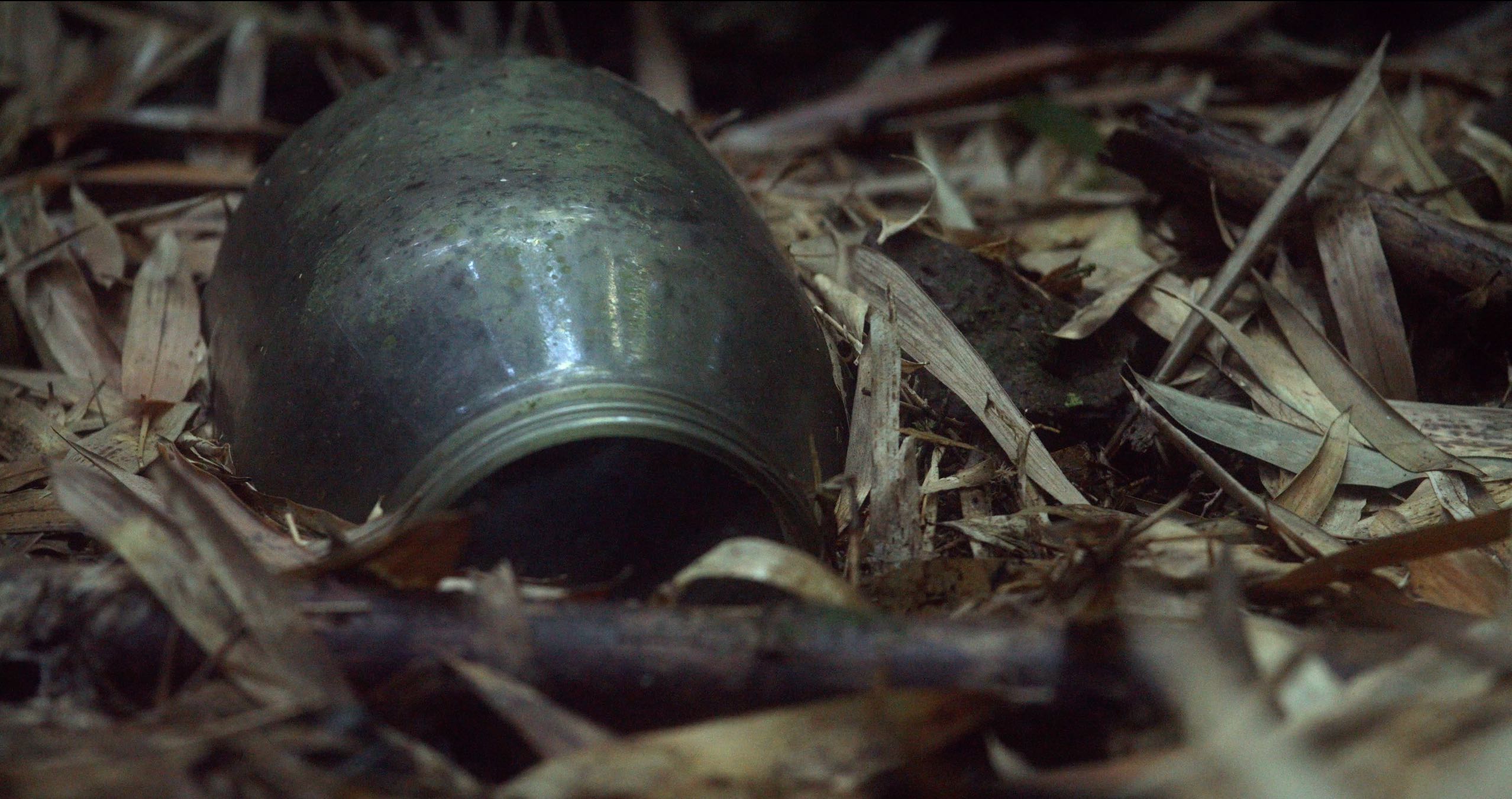 video excerpts
"A*rray is a massive, deep and absorbing isolation-centered new work from Andy Graydon. The music is as varied as the contributors, ranging from spacey to micro-detailed, blurred to sharp, expansive to tightly held. It's a lot and my interest never flagged, a must for re-examination. Wonderful work. Put aside a few hours and delve in."
- Brian Olewnick
A*rray is a series of music compositions based on a moving image score by Andy Graydon. In response to the isolation and distancing imposed by the pandemic, Graydon began in April, 2020 to invite musicians and artists from around the world to play their own solo interpretations of the score, a four-channel video that forms the basis of his installation
A*
(2019). Graydon sorted these contributions into four-player ensembles, creating seven new 30-minute works. A central theme of the video score is the productive complexity of voices in conflict, and the necessity of dissonance in making meaningful connections. Each piece explores this terrain in unexpected and exciting ways, resulting in the lively variety across the series.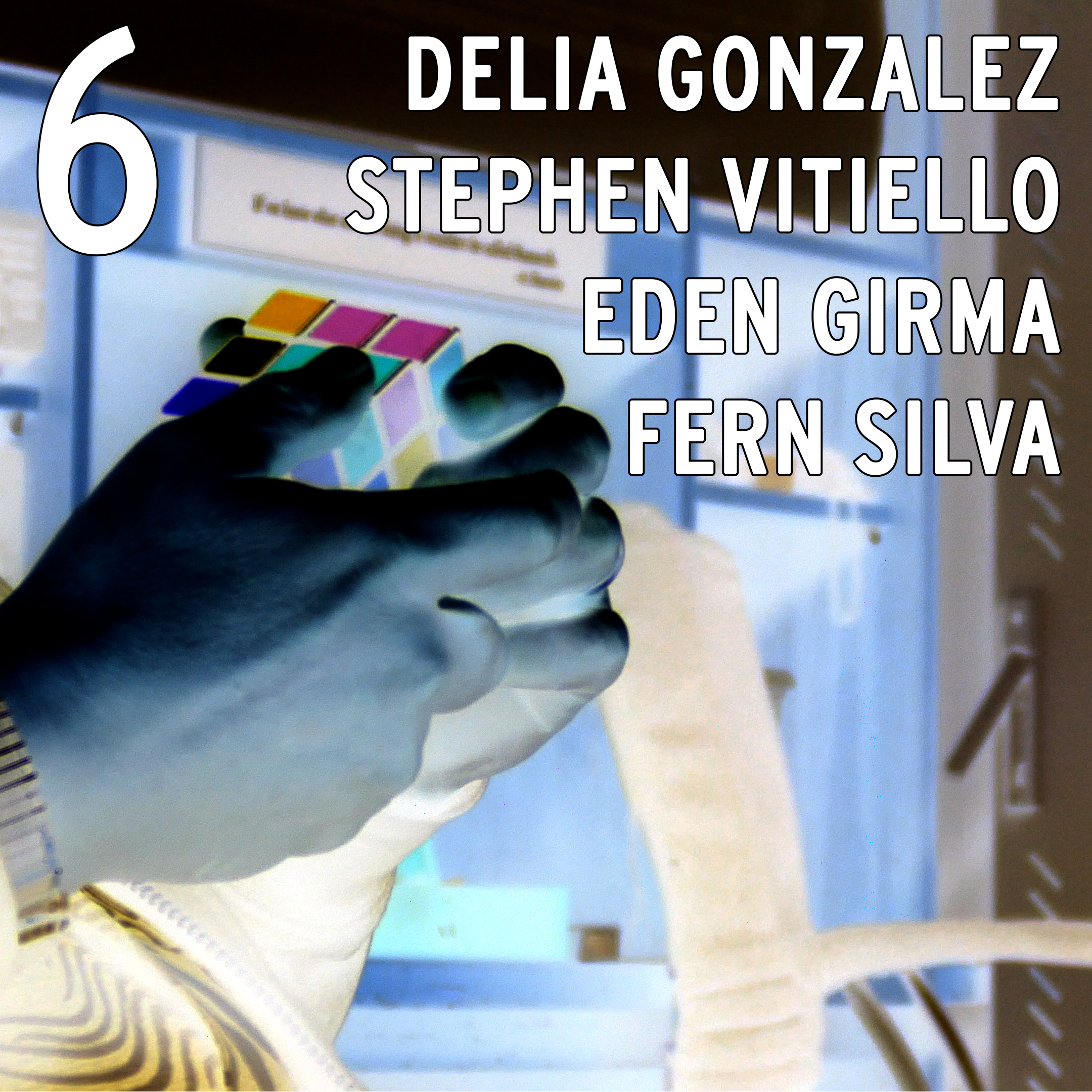 Contributing artists: Fern Silva, Cecilia Lopez, Ryan Choi, sawako, Jan St Werner, Barbara Held, Luke Martin, France Jobin, Delia Gonzalez, Stephen Vitiello, Pierre Gerard, Katie Porter, Gil Sansón, Kris Limbach, Richard Garet, José Rivera, Klaus Janek, Jonathan Zorn, Eden Girma, Amnon Wolman, Ensemble Musica Nova (Shira Legmann, Maayan Tsadka, Tom Soloveitzik, Yoni Niv), Edwin Lo, Takeshi Nishimoto, David Sani, Jenn Grossman, Wendy Eisenberg
The Event Horizon Telescope is an international astronomy project connecting observatories around the globe. The mission of this vast collective telescope array is to produce an image of the border of the black hole at the center of our Milky Way galaxy, named Sagitarius A* (pronounced "A-star"). A process called Very Long Baseline Interferometry coordinates the simultaneous observations from the distant telescopes in the array and allows it to form one coherent image. This process of resolving an image from patterns of interference, drawing form from multiple perspectives that are distant and complex, becomes a central metaphor in the video and sound installation.
A*
2019
4-channel video, 4.1 sound
29 minutes
The video tells a story from multiple intertwined perspectives of a journey to the summit of Mauna Kea on Hawai'i island, where two observatories in the EHT are located. Narrated in intertitles, fragments of text trace clashes of meaning and understandin

g: between science in the popular imagination and its lived practices; between traditional cultural practices and those of western science; between western knowledges and imperialisms past and present.

Simultaneously, the video presents a text-based score for music performance: printed cue cards deliver instructions addressed directly to a quartet of improvising musicians. Based in Honolulu, Buenos Aires, Tokyo and Berlin, each musician worked in isolation to make a sound track to the video by playing it as a score. Graydon mixed this array of performances together in a spatialized soundscape, allowing its form to emerge from the resonances and interferences each player's interpretation brought to the work.

featuring music by Ryan Choi, prepared baritone ukulele; Cecilia Lopez, synthesizer; sawako, breaths and planetary sounds; Jan St. Werner, electronics

video excerpt
A* (excerpt, single screen composite preview) from Andy Graydon on Vimeo.
Andy Graydon is an artist and filmmaker originally from Maui, Hawai'i. His work is concerned with natural and social ecologies, and with sound and listening as creative practices. Recent projects have focused on island ecologies and the imaginal and narrative forms employed by the natural sciences. His projects frequently engage structures of music such as the ensemble, the score, improvisation and variation, and techniques of the voice. Often ephemeral in nature, Graydon's work combines minimal physical materials with elements that are absent, fictional, or imaginary.

His work has been presented internationally including shows at the New Museum; Mass MoCA; Berlinische Galerie, Berlin; Frye Art Museum, Seattle; and the Honolulu Biennial. Screenings include the Fulcrum Festival, Los Angeles; the Flaherty Series at Anthology Film Archives; WRO Media Arts Biennial, Poland; Arsenal Institut für Film und Videokunst, Berlin; Millennium Film Archive; Black Maria Film & Video Festival; Worldfest Houston and the Chicago Underground Film Festival.

Grants and fellowships include the McKnight Foundation Fellowship in Media Arts; the MacDowell Fellowship; National Endowment for the Arts Grants for Arts Projects; Film Study Center at Harvard Fellowship; NKD Nordic Artists' Center Residency; and the Headlands Center for the Arts Residency. He received his MFA in Radio, Television, and Film from Northwestern University.

Graydon has collaborated widely as a sound artist and composer, including work with Jennifer Walshe, Jan St Werner, Michael Pisaro, Richard Garet, Delia Gonzalez, Stephen Vitiello, David Grubbs, France Jobin, Luke Martin, Kenneth Kirschner, Cecilia Lopez, Zimoun, Emily Manzo, Amnon Wolman, Kato Hideki, John Hudak, Klaus Janek, Yukitomo Hamasaki, Sandra Gibson and Luis Recoder.
news

Dictionary of Untranslatables / Modern Usage with Jan St. Werner, sound art commission by the Studio Akustische Kunst, WDR.
listen &
read more >
Beyond All Measure: The Sea, the Sky, the Horizon of Our Transitional Present, presented by Fulcrum Arts and Leonardo/ISAST
read more >
watch my introduction to The Great Refractor>
FEELERS exhibition, Fulcrum Festival, Los Angeles
read more >
Windtunnel Festival at ZDhK, Zürich
read more >
2021 McKnight Fellowship in Media Arts
read more >
A new collection of video works available from Sedition digital editions.
read more >
Event Horizon Symposium, co-hosted by the University of Melbourne's Centre of Visual Art and the Science Gallery Melbourne.
read more>
Kino Siemensstadt: the image of the city in cinematic space, at
SCHARAUN Interdisciplinary Project Space for Art and Architecture, Berlin.
read more>
Interview by Helene Romakin on artfridge.de
read more>
Non-Event
at Home
livestream a/v performance
5/1/2020, 8pm
Youtube archive
Unfixed Concrete Ideal exhibition, Boston City Hall, July 2023
read more >
VU Symposium: World On a Wire, July 5-7, 2023, Park City, Utah
read more >
City Lights Orchestra installed at Franconia Sculpture Park, part of 4Ground: Midwest Land Art Biennial
read more >
unveiling and performance event>
National Endowment for the Arts, Projects in Media Arts grant
read more >
A*rray on bandcamp and streaming services
read more >
The Current Thing: art journal featuring the upcoming
A*rray
music project.
read more>
CARRIER:
new release from the Internegative label on Bandcamp
read more>
VOICES: new ebook and sound release from the mAtter label, Tokyo, on Bandcamp
read more>
Volumes in Translation: new release from the Internegative label, on Bandcamp
read more>
CEC Artslink
residency
St. Petersburg, Russia
February, 2020