"A*rray is a massive, deep and absorbing isolation-centered new work from Andy Graydon. The music is as varied as the contributors, ranging from spacey to micro-detailed, blurred to sharp, expansive to tightly held. It's a lot and my interest never flagged, a must for re-examination. Wonderful work. Put aside a few hours and delve in."
- Brian Olewnick
A*rray is a series of music compositions based on a moving image score by Andy Graydon. In response to the isolation and distancing imposed by the pandemic, Graydon began in April, 2020 to invite musicians and artists from around the world to play their own solo interpretations of the score, a four-channel video that forms the basis of his installation
A*
(2019). Graydon sorted these contributions into four-player ensembles, creating seven new 30-minute works. A central theme of the video score is the productive complexity of voices in conflict, and the necessity of dissonance in making meaningful connections. Each piece explores this terrain in unexpected and exciting ways, resulting in the lively variety across the series.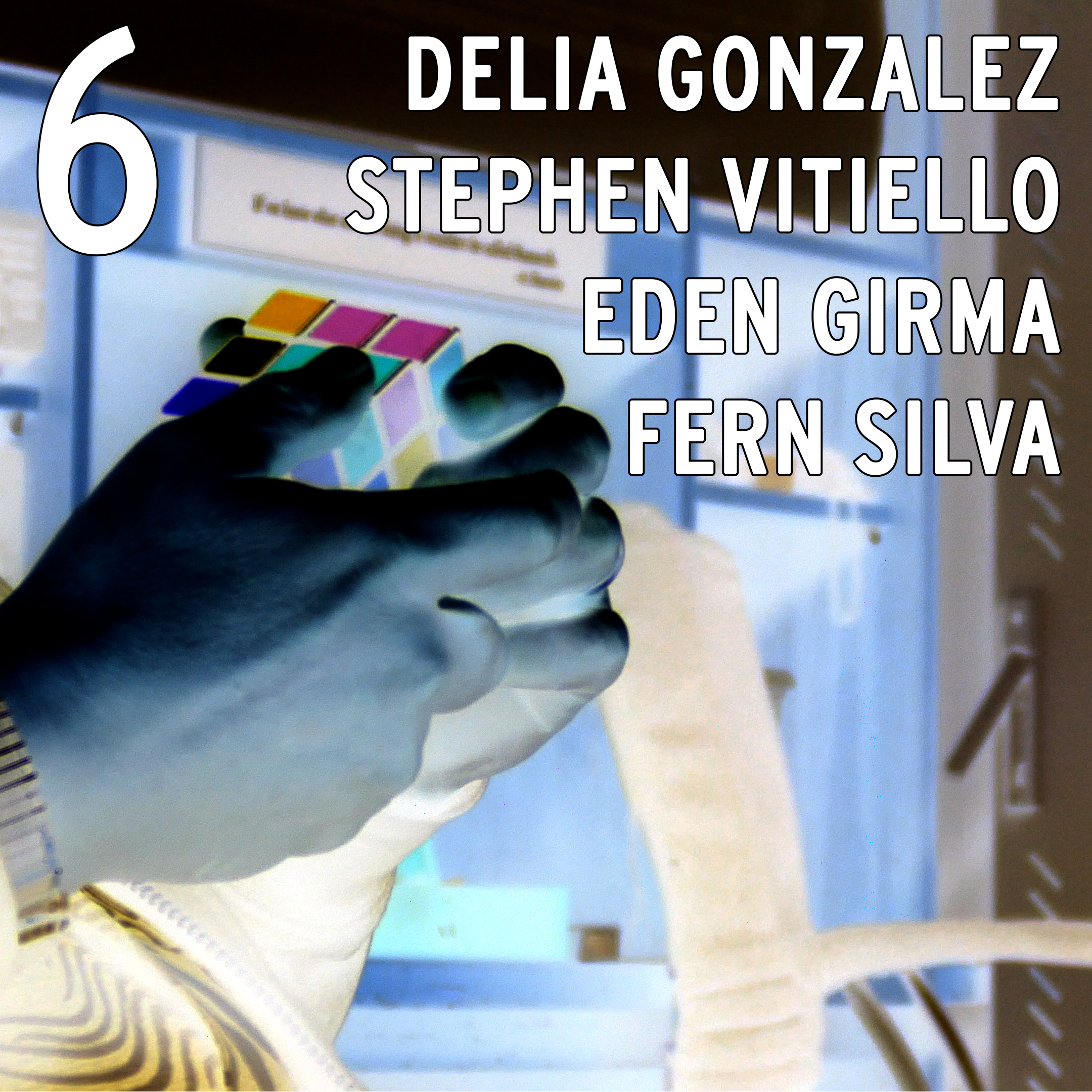 Contributing artists: Fern Silva, Cecilia Lopez, Ryan Choi, sawako, Jan St Werner, Barbara Held, Luke Martin, France Jobin, Delia Gonzalez, Stephen Vitiello, Pierre Gerard, Katie Porter, Gil Sansón, Kris Limbach, Richard Garet, José Rivera, Klaus Janek, Jonathan Zorn, Eden Girma, Amnon Wolman, Ensemble Musica Nova (Shira Legmann, Maayan Tsadka, Tom Soloveitzik, Yoni Niv), Edwin Lo, Takeshi Nishimoto, David Sani, Jenn Grossman, Wendy Eisenberg
The Event Horizon Telescope is an international astronomy project connecting observatories around the globe. The mission of this vast collective telescope array is to produce an image of the border of the black hole at the center of our Milky Way galaxy, named Sagitarius A* (pronounced "A-star"). A process called Very Long Baseline Interferometry coordinates the simultaneous observations from the distant telescopes in the array and allows it to form one coherent image. This process of resolving an image from patterns of interference, drawing form from multiple perspectives that are distant and complex, becomes a central metaphor in the video and sound installation.
A*
2019
4-channel video, 4.1 sound
29 minutes
The video tells a story from multiple intertwined perspectives of a journey to the summit of Mauna Kea on Hawai'i island, where two observatories in the EHT are located. Narrated in intertitles, fragments of text trace clashes of meaning and understandin

g: between science in the popular imagination and its lived practices; between traditional cultural practices and those of western science; between western knowledges and imperialisms past and present.

Simultaneously, the video presents a text-based score for music performance: printed cue cards deliver instructions addressed directly to a quartet of improvising musicians. Based in Honolulu, Buenos Aires, Tokyo and Berlin, each musician worked in isolation to make a sound track to the video by playing it as a score. Graydon mixed this array of performances together in a spatialized soundscape, allowing its form to emerge from the resonances and interferences each player's interpretation brought to the work.

featuring music by Ryan Choi, prepared baritone ukulele; Cecilia Lopez, synthesizer; sawako, breaths and planetary sounds; Jan St. Werner, electronics

video excerpt
A* (excerpt, single screen composite preview) from Andy Graydon on Vimeo.
The Transect is an experimental documentary that began in 2015 when Andy Graydon first followed a pair of ecologists into the field on the island of Maui in Hawai'i. Kim and Forest Starr track the Ope'ape'a bat, the only endemic land mammal in Hawai'i and an endangered species about which little is known. To begin telling the bat's story requires untangling a rich braid of findings and histories, beginning with the bat's own voice: in recording ultrasonic calls, which we can't perceive directly, the scientist has to decide how to translate the calls into a trace that we can hear or see. Meanwhile, Forest and Kim are themselves intriguing subjects who weave many other tales and tangents about the islands, the sciences and human knowledge, language and translation. In tracing the bat through its own voicings into the complexities of its life and our shared environment, The Transect emerges as a story about how narrative traces, frames, and invests our world.


The Transect in Three or Four Modes of Observation
2018/2020
Super 8 film and 4k video
30 minutes

video excerpt
The Transect in Three or Four Modes of Observation (excerpt) from Andy Graydon on Vimeo.
Exclosure is taken in a single 15-minute shot during a visit to the Auwahi Forest Restoration Project on the Hawaiian island of Maui in 2017. Art Medeiros leads a group of artists into the field to observe a lone and aged 'Iliahi alo'e (sandalwood) tree up close. The tree, which could not be placed within the reserve's protective exclosure, assumes the role of precious objet d'art and visitors in turn take up their roles as avid museum-goers, taking in the scene through lens, sketchpad and guided tour. Medeiros poses the ques- tion of how we might hold precious what is also alive and abundant before it enters the realm of the "museum forest", a phrase he coined to describe ecologies in crisis like Auwahi.

Exclosure (the museum forest)
2018
4k video
15 minutes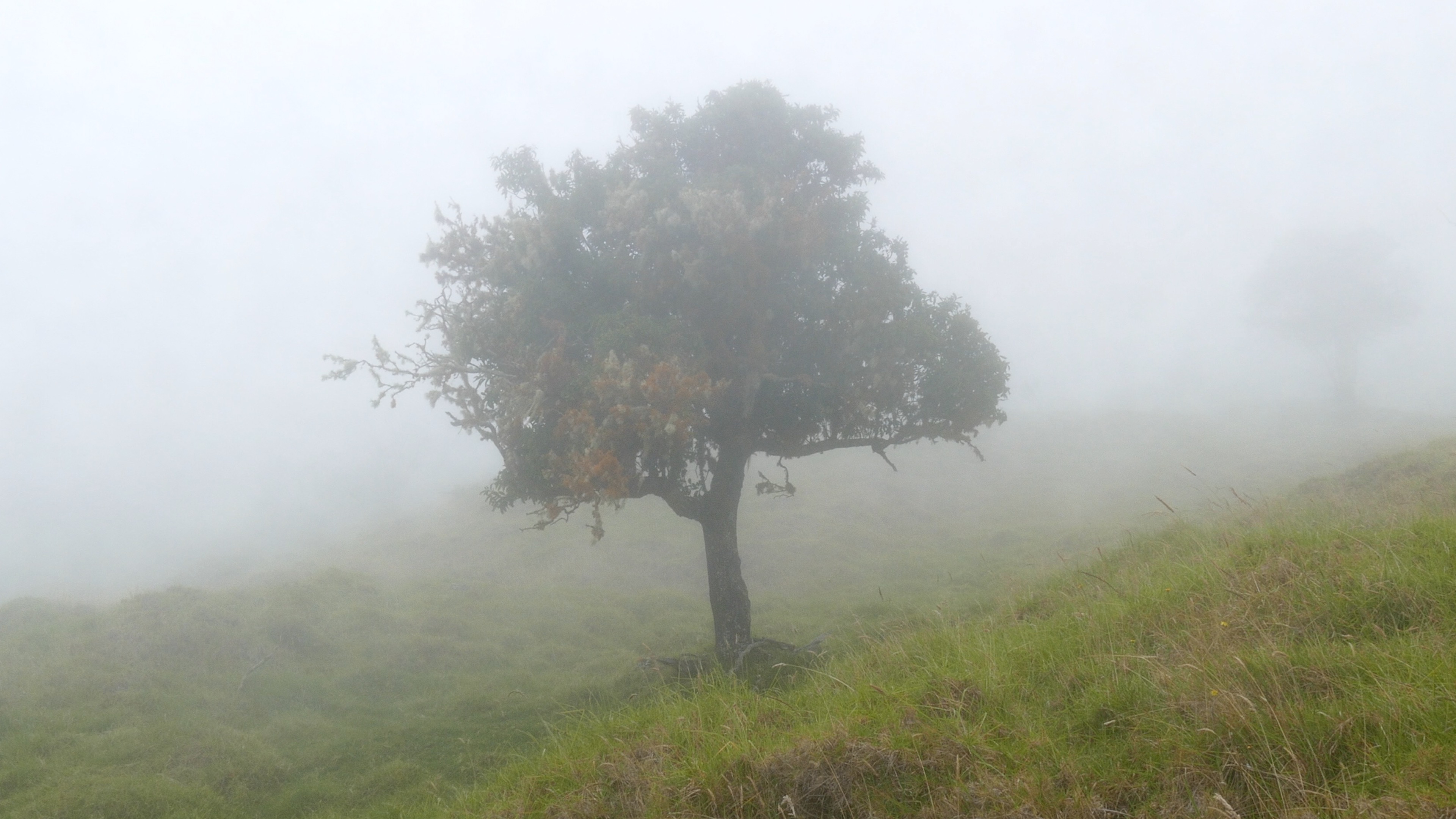 Exclosure (the museum forest) - excerpt 5min from Andy Graydon on Vimeo.
A single-channel video installation, Clean Room Light Trap follows two individuals going about two different processes of technical construction: a figure on the left of screen builds telescope parts in the "clean room" at the headquarters of the Institute for Astronomy at the University of Hawaii, Manoa. On the right of screen an entomologist constructs a "light trap" that attracts nocturnal insects for observation and study. The video contrasts these two construction efforts, both of which are focused on building tools to either capture light and repel particles (the telescope) or emit light and capture insects.
Clean Room Light Trap
2017
DCP video
15 minutes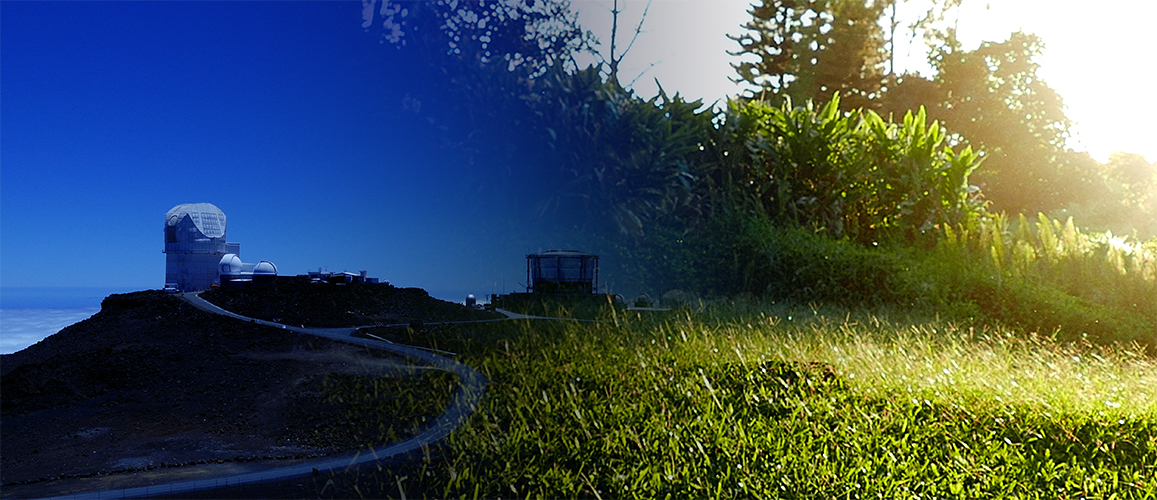 video excerpt

Clean Room Light Trap - short excerpt from Andy Graydon on Vimeo.
Andy Graydon is an artist and filmmaker originally from Maui, Hawai'i. His work is concerned with natural and social ecologies, and with sound and listening as creative practices. Recent projects have focused on island ecologies and the imaginal and narrative forms employed by the natural sciences. His projects frequently engage structures of music such as the ensemble, the score, improvisation and variation, and techniques of the voice. Often ephemeral in nature, Graydon's work combines minimal physical materials with elements that are absent, fictional, or imaginary.

His work has been presented internationally including shows at the New Museum, New York; Berlinische Galerie, Berlin; the Frye Art Museum, Seattle; MassMoCA; Wroclaw Media Arts Bienniale, Poland; and the Honolulu Biennial. Graydon was a fellow at the Film Study Center, Harvard, and artist in residence at the MacDowell Colony, NKD Norwegian Artists' Center, and the Center for Computer Music at Brooklyn College. He received his MFA in Radio, Television, and Film from Northwestern University.